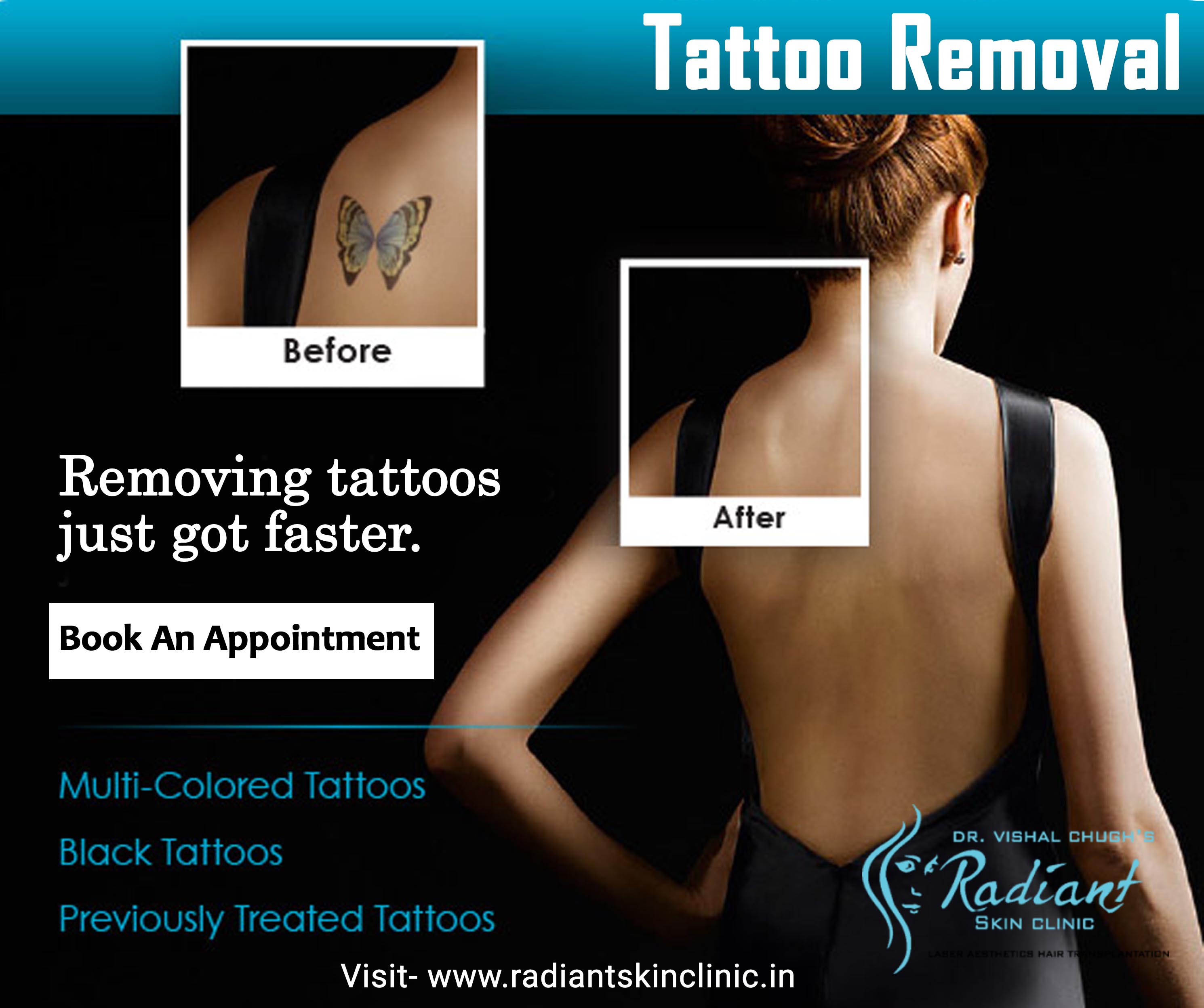 Tattoo removal Treatment is a process that involves the use of laser technology to eliminate unwanted tattoos from the skin. This non-invasive treatment is becoming increasingly popular as more people seek to remove tattoos they regret or that no longer reflect their values or lifestyle. In this blog, we will explore the benefits, risks, and considerations of tattoo removal.
Crucial things which you should know before the process
Removing a tattoo is not an easy task as they are put on the skin permanently. But with the proper treatment and tools it can be done. If you are eager and want to remove your tattoo then this section is an important one for you as here you will come to know how to do this process effectively.
Remove your tattoo with ease
People usually make tattoo on their different parts of the body. Some may prefer at their hands, neck, chest, waist etc. mostly youngsters indicate it to show their feelings and relationship. But at some time if you get bored of it then tattoo removal is the process which helps you to get rid out of it. Also if you want to cover your old tattoo with new one, then tattoo removal in Jaipur is the finest place for your therapy.
Best therapy and techniques to be used for tattoo removal
Tattoo removal can darken your skin or that part where the tattoo is marked. So that's why it is advised to consult with your doctor regarding it. You can remove all your tattoos with this therapy. Surgical removal, laser surgery and dermabrasion are the techniques which are used under the tattoo removal process.
Why tattoo removal treatment is done?
There are many reasons to which removal therapy is to be done. Some might remove it because of allergic or due to some infections which might be occur after putting tattoo on your skin. There might be reason when you don't like the way of it, which you actually want. But by the proper usage, it can be removed effectively.
Misconceptions about removal method
The ink which is used during the tattoo comes beneath the skin. Many people think that tattoo removal treatment in Jaipur is a complicated and expensive process but it is recommended to you to take all the knowledge from your doctor, as they prescribe you the best. Never make your decisions in hustle and hurry and know each and everything in detail by skin specialist.
Consult with skin doctor (Dr. Vishal Chugh) at radiant skin clinic in jaipur, one of the best tattoo removal doctors and all the aspects which you really want to know before your therapy. You can also check all the links and details at radiantskinclinic.in
https://www.youtube.com/shorts/TryLAFFseiQ
Mon-Sat:
11:00AM – 02:00PM,  05:00PM – 08:00PM
Sunday:  
11:00AM – 02:00PM