BOTOX & FILLERS Treatment  :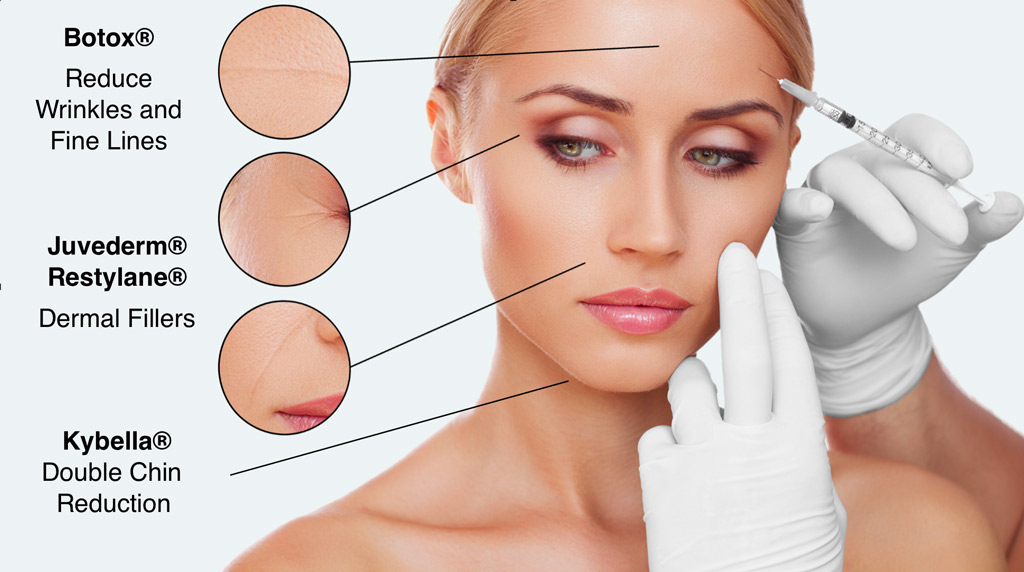 Dr Vishal Chugh at Radiant Skin clinic provides the best Botox and fillers treatment in jaipur.   He has designed it to help people who suffer from chronic muscle pain.  Many people have had treatments  to help combat pain.  The idea behind this is cosmetic purposes is that it can smooth wrinkles and other facial features.
How is Botox treatment Done?
Botox treatment is typically given at Radiant Skin Clinic.  Dr Chugh doctor will use a thin needle to inject small doses of botulinum toxin into your skin or muscles. The number of sitiings the patient needs is depend on a lot of things, like how big the area being treated is.
Fillers treatment  :
Fillers are particles added to material (plastics, composite material, and concrete) to lower the consumption of more expensive binder material or to better some properties of the mixture material.
Dermal Fillers
As we age, our faces naturally lose subcutaneous fat. Dermal fillers are medical device implants that help to create a smoother appearance in the face. They are approved by the FDA for use in nasolabial folds, cheeks, chin, lips, and back of the hands.
What Are Facial Fillers?
Facial fillers are substances injected into the skin to smooth wrinkles and make them less noticeable.  The procedure takes up to an hour. You might have mild discomfort, bruising and swelling for up to a week. With age, our skin becomes more susceptible to wrinkles and sagging. Exposure to sun and years of muscle movement (squinting, chewing, smiling) contribute to tissue breakdown of the skin. Consult Dr. Vishal Chugh one of the best dermatologist in jaipur for Botox and Filler treatment in jaipur.
Mon-Sat:
11:00AM – 02:00PM,  05:00PM – 08:00PM
Sunday:  
11:00AM – 02:00PM