Alopecia is an autoimmune disease that can occur any time during your life, in which you lose your body's ability to regenerate hair growth. This can result in hair loss on the head, eyebrows, eyelashes, and even pubic areas. It can be caused by several factors depending on which kind of alopecia is being considered: genetics; hormonal changes; toxins; environmental stressors such as smoking or chemotherapy.
Baldness is a term that describes significant hair loss from the scalp. The most common cause of baldness is hereditary hair loss as people grow older. Some people may rather leave their hair loss untreated and unnoticed. Hairstyles, cosmetics, caps and scarves may be used to help conceal it. Others choose one of the available treatments to prevent further hair loss or to restore healthy growth in the areas once experienced with receding hairlines or other signs of baldness.
Alopecia Treatment in Jaipur is done at Radiant Skin Clinic  !
What are the symptoms of Alopecia?
Hair loss can take on multiple different forms, depending on the source and sometimes it's a sign of other more serious, underlying problems in your body.
Signs and symptoms may include:
Gradual thinning of hair on top of head.
Sudden loosening of hair
Full Body hair loss
Circular or Patchy Spots.
What is the diagnosis of Alopecia?
Our alopecia doctor is one of the best Dermatologist in Jaipur to visit if you're looking for a diagnosis. Wherever you are, visiting them will likely be the first step in finding out what is going on and learning how to deal with it. They will ask about the details of your current situation, such as regarding:
Blood Test
Pull Test
Scalp Biopsy
Light microscopy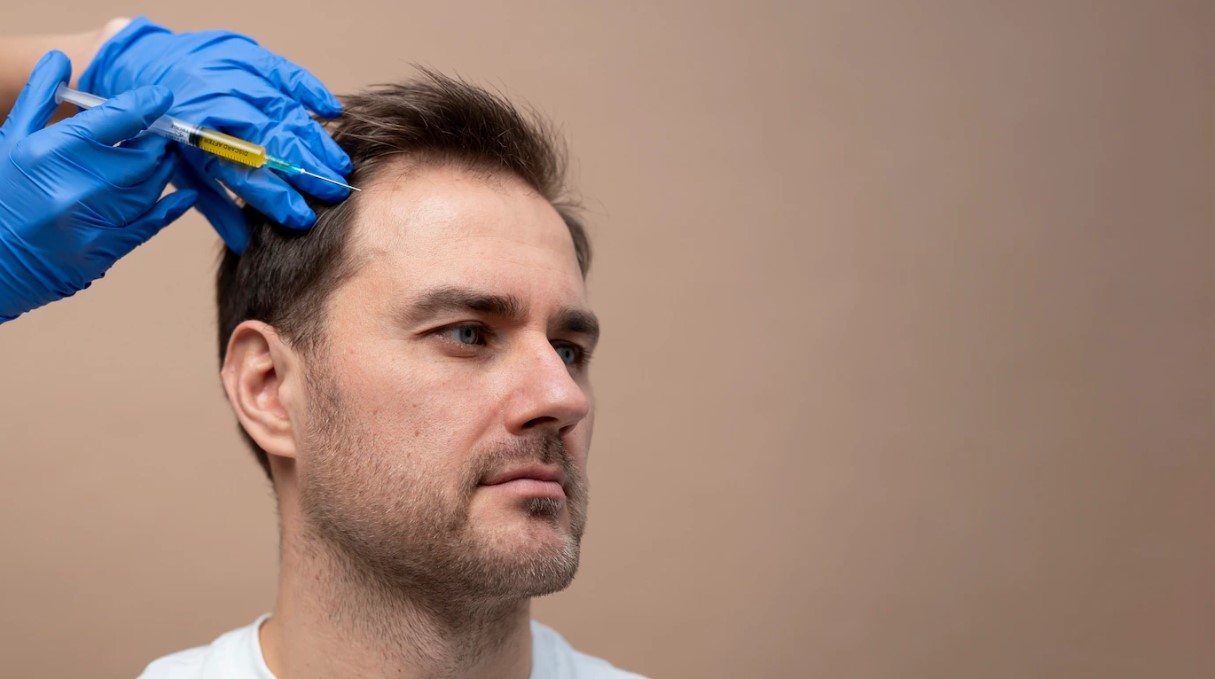 What is the treatment for Alopecia?
How to stop Alopecia areata from spreading ? There are effective treatments for some kinds of hair loss. You may be able to stop, or at least halt the progress of, certain types of hair loss. Hair may recover on its own in some circumstances, such as patchy hair loss. Medications and surgery exist to treat hair loss.
If you're thinking about Alopecia Treatment in Jaipur, you're probably getting pretty anxious about it.  You want to make sure you're seeing a doctor who's qualified to handle it. You want to be sure that you're getting the best possible treatment. Luckily, you can get all of that here at Radiant Skin Clinic in Jaipur. Dr. Vishal Chugh is specially trained and experienced, so you can trust that your Alopecia Treatment will be done professionally and with full potential. If you'd like to learn more, please don't hesitate to contact us. We're looking forward to hearing from you!
Get in touch with us: https://www.instagram.com/radiantskinclinic_jaipur/?hl=en
For appointment contact 📞 us at : 7062161000