Easily remove hair in one go with laser hair therapy
What is laser hair removal in jaipur? How it works? Would it be beneficial to use? Would all my hairs get removed permanently? Laser hair therapy is the process of removing hair by the aid of laser light so that it can destroy the follicle of hair. It is mainly practiced in medical offices and clinics with proper equipment and clinical sources.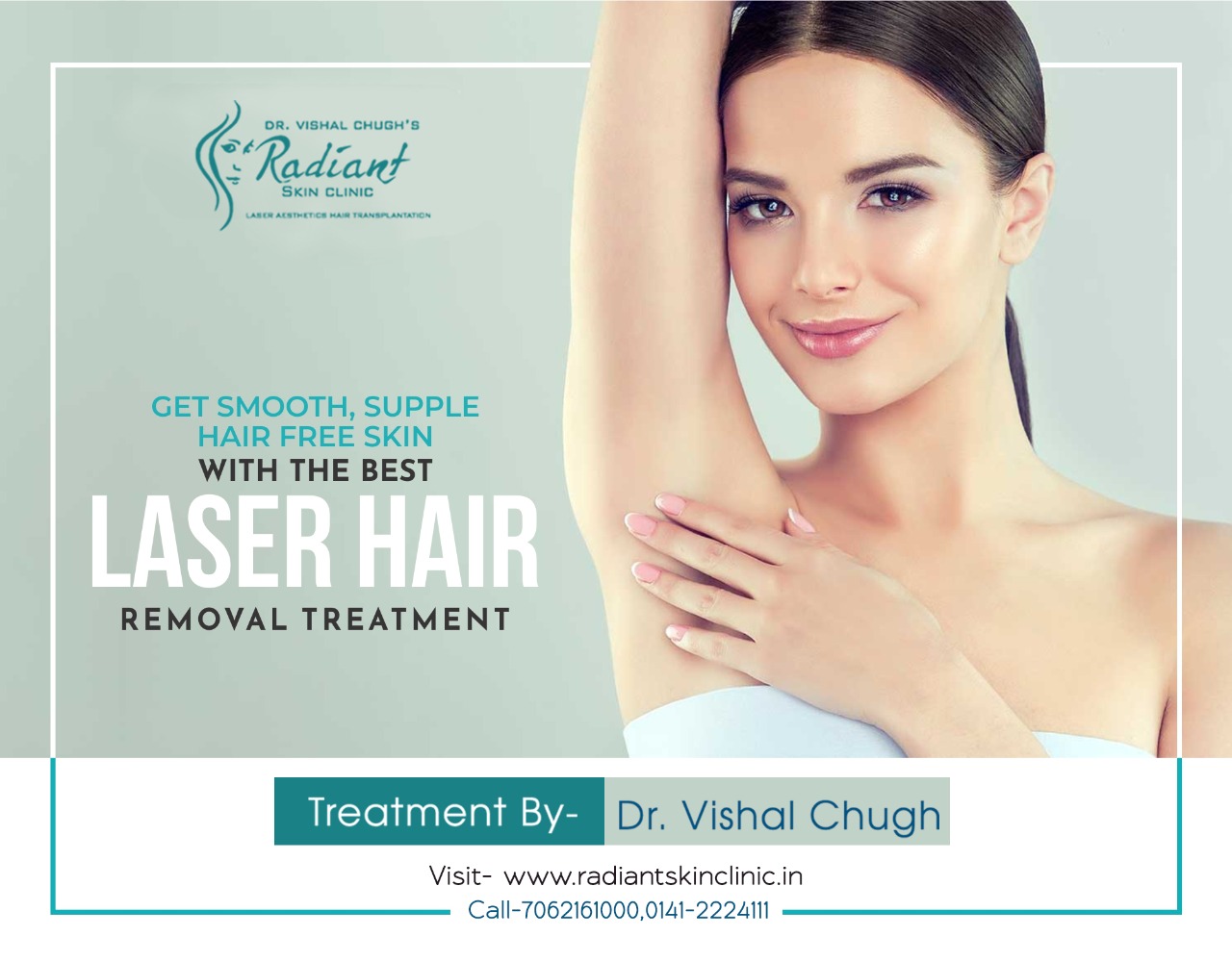 How it works?

In this process, firstly the laser light is given to that part where you want to remove unnecessary body hair. It takes nearly ten to fifteen days to take this whole process. Basically, 3 stages are there in which hair grows: – growing, shedding and resting.  By the aid of multiple treatments and growth phase your body hair get removes abruptly. Laser hair removal in jaipur is mainly practiced in the clinics and hospitals as proper equipments and instrument is there. There are many measures and safety that were given by the patient before laser hair therapy.
Remove your hair permanently:-
Although the process sounds to be painful but with our expert, Dr. Vishal Chugh, (Radiant skin clinic) all your worries gone to be vanish in one go. Consult now for your queries on our Email- radiantskinclinicjpr@gmail.com. Laser hair therapy India is the best treatment to remove your hair permanently if you are not happy to use shaving, waxing and some other products for longer period of time.
Beneficial of laser hair therapy
With this treatment, your body hair gets removed permanently and you have to not use further any waxing and shaving cream. There will be no growth of hair and it get diminished from little to no. Moreover it is not time consuming process and all your hair get remove if you have strong determination to do so. The treatment is quite simple and easy as the follicle which are used in the pigment absorbs the laser light which finally destroys the hair. To remove unwanted hair from leg, chin, face and other areas, then laser hair therapy is the best process to destroy unwanted hair.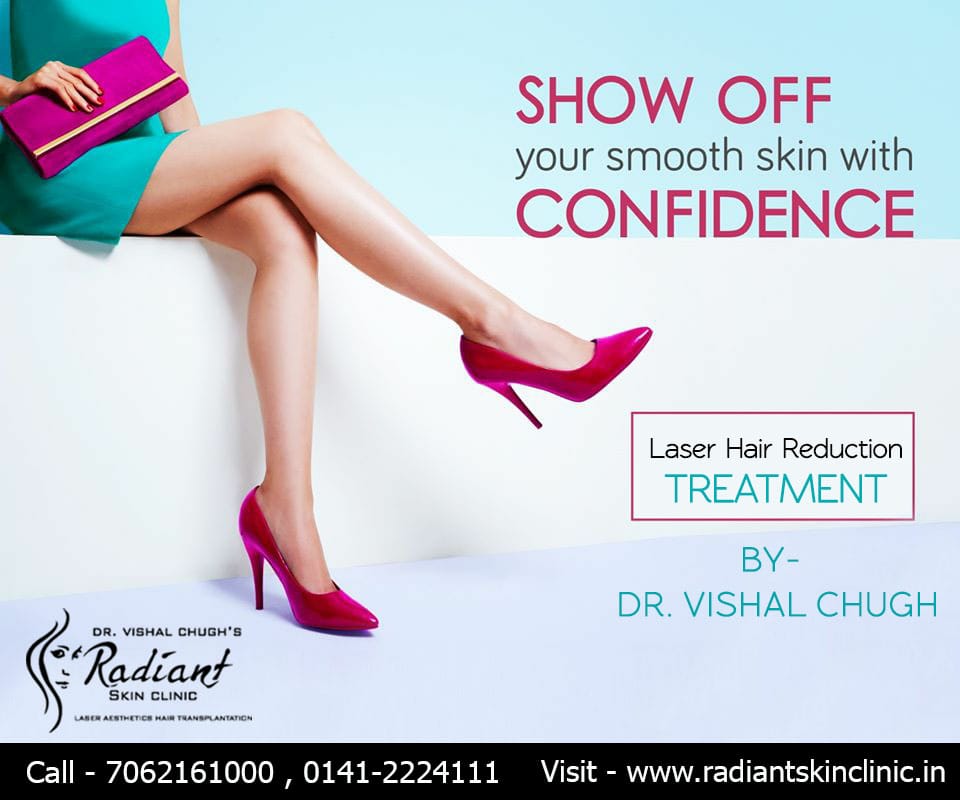 Frequently asked questions:
-Is it painful?
Don't be anxious as this process is quite easy and simple. To remove unwanted hair, check all the credentials which were given by the doctor.
-Is it costly?
Mostly think that it is too expensive. But if you really get rid out of your unnecessary body hair then get your appointment by Dr. Vishal Chugh(Radiant skin clinic) Best Dermatologist in Jaipur. To get further info click on radiantskinclinic.in. Here you will get all the information regarding your treatment.